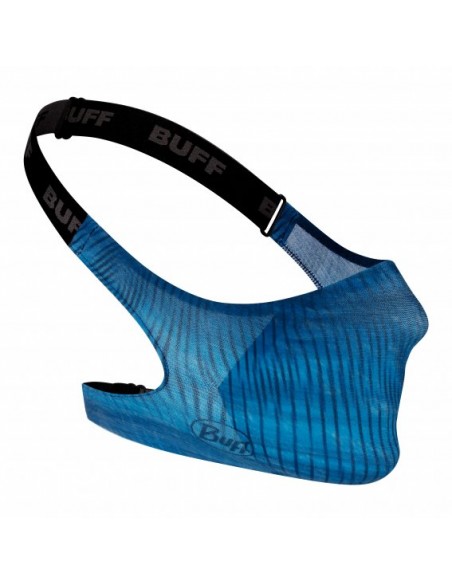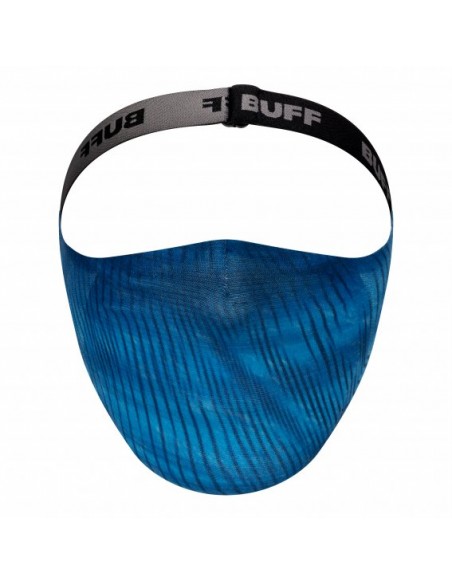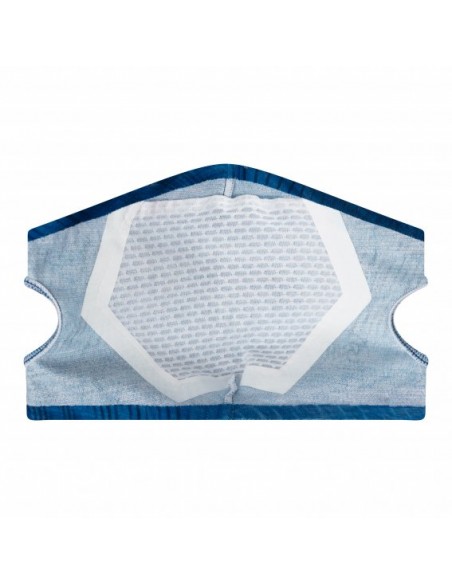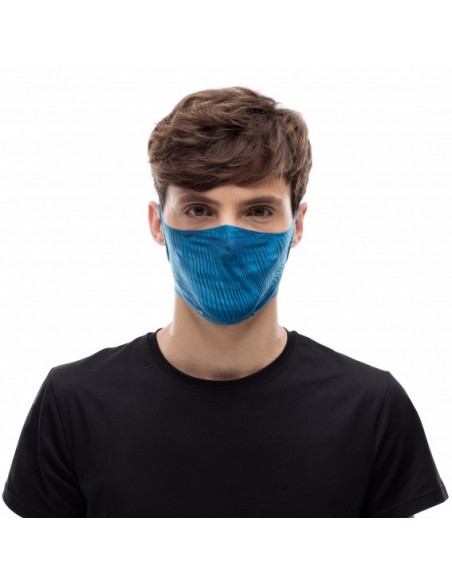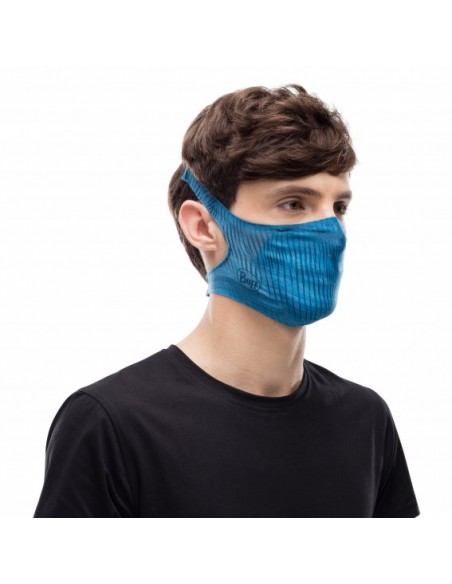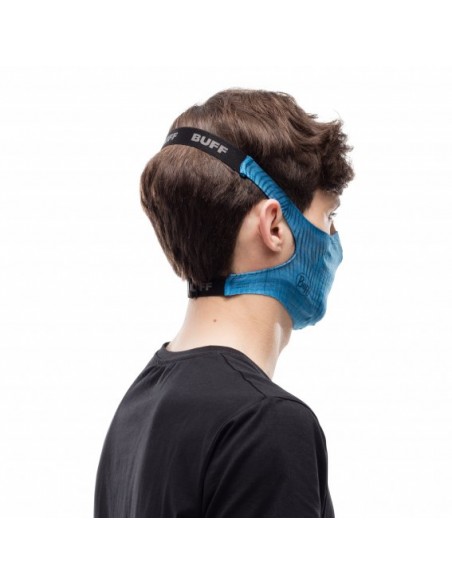 Mask with BUFF®: Masks have become essential accessories around the world for daily life activities such as shopping, using public transport or going for a run. Comfortable and reliable, BUFF® Filter Masks feature replacement 3-layer filters, and are made from our CoolNet UV+® fabric, washable up to 60oC.
Filters with 98% antibacterial efficacy: meet the standards of surgical masks.
HeiQ V-Block fabric technology protects the fabric inside the inner pocket of the BUFF® Filter Mask from microbes and germs. Contains a biocide* composed from recycled silver salt. *Active ingredient: reaction mass of titanium dioxide and silver chloride. Antimicrobial properties to protect the fabric from the inner pocket of the mask.
The mask does not protect the user or third parties from pathogens. Always clean the mask thoroughly after each use.
Design: Printed. Size: adult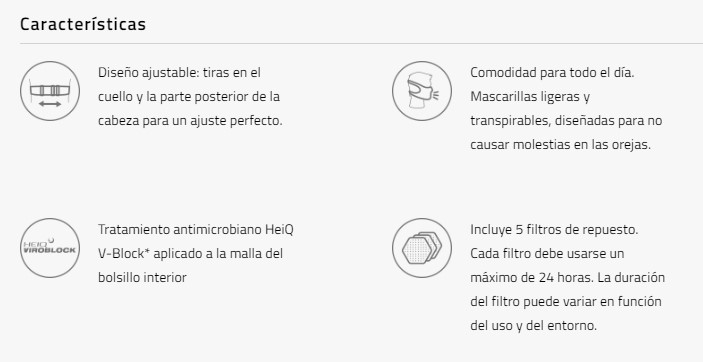 Technical data
Recommended use: All year round
Recommended age: Adult
Washing tips: Machine wash (max. 60oC 30 mins.)
Measurements (Width x Length x Height): 22.5X15.5